The National Needle Company was founded in 1873 to make hand and sewing machine needles. It grew rapidly and built a new Romanesque Revival style facility at 55 Emery Street in 1888. The company continued at this location into the twentieth century. In recent years, the building was incorporated into the Kittridge kitchen Supply complex.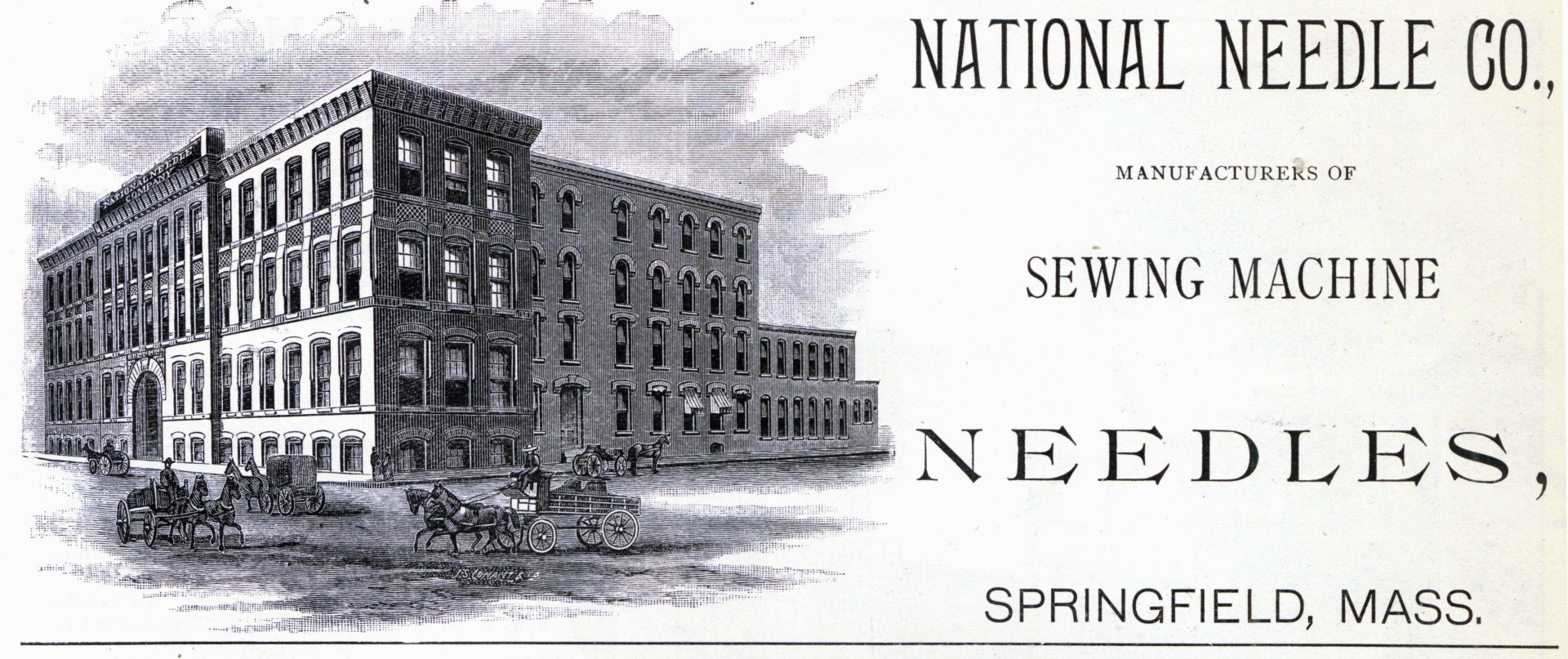 National Needle Building in 1873
The National Needle Building was named to the Most Endangered List several years ago when it was part of the Penn National Casino site. After that development was unsuccessful, the property was sold to a new owner who initially proposed a high-rise hotel for the site. In December, the owner proposed demolishing the building.
At the hearing for the demolition in December 2019, the Springfield Historical Commission voted to establish a single building local historic district. A preliminary study report and an Inventory Form have been prepared, sent to, and accepted by the Mass Historical Commission. Advocacy will be needed when the SHC holds a public hearing in late spring and sends the proposed district to City Council.
Historic buildings have great potential to create unique places that help define a city and differentiate it from other places. This section of the city saw great loss during the 1960s urban renewal. (click on the links to Cypress, Emery, and 1776-2110 Main Street to see what the area looked like in 1939). It would be a shame to lose one of the few historic buildings to survive. There are many great examples of buildings just like this being repurposed for exactly the type of uses that the current owner is proposing. In Springfield, historic places like Stockbridge Court and Silverbrick Lofts have been successfully converted from commercial and industrial uses into unique loft apartments.