In 1895, local architect Guy Kirkham designed a large Colonial Revival style house and Shingle style carriage house for Chester Bliss at 63 Mulberry Street.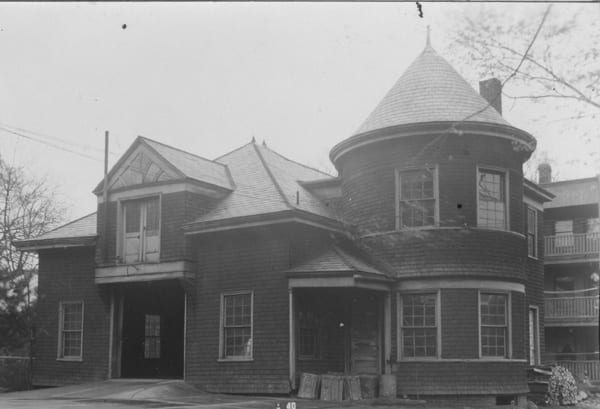 Both buildings are in serious disrepair and is a good example of demolition by neglect. It's also a complex shamble of ownership and code violations that the City continues to deal with.  The Law Department has brought legal action against the former and current owners. At the present, there are open code violations and police issue tickets. The City continues to pursue action in court.
Large carriage houses can be an asset to a property, as there is an opportunity to create an accessory apartment that can provide revenue that helps with the upkeep of the main house.