Springfield experienced a population explosion between the Civil War and the First World War. The Brightwood School and Homer Street School were both built-in 1898 to meet the growing need for education. Brightwood was designed by B. Hammett Seabury; Homer was designed by Gardner & Gardner. Both schools were enlarged in the early twentieth century. They are the oldest city schools still in active use.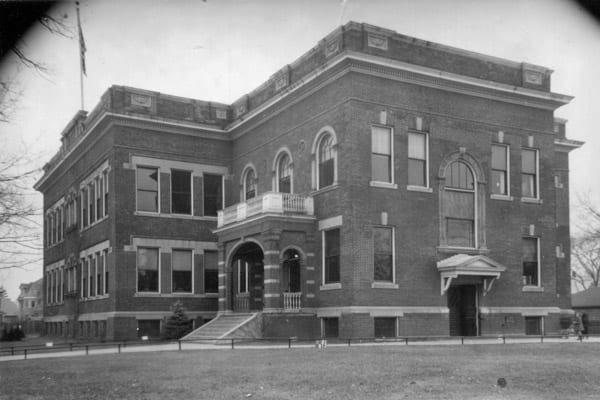 Homer Street School in 1939
Brightwood School in 1939
The two schools are planned to be replaced with new schools.
SPT advocates for saving these historic buildings either by renovating them for continued use as schools or to quickly sell the properties to new owners that will renovate them for new uses. The list of schools that have been converted to housing in Springfield is long. It includes the old Myrtle Street School in Indian Orchard, the old Acushnet Avenue School in the South End, the old Jefferson Avenue School in the North End, the old Tapley School in McKnight, the old Robert Morris School in Pine Point, and Classical High School in Downtown. The Forest Park Middle School is a good example of successfully renovating a school building for continued use as a school. The Brightwood School is of a similar age and was designed by the same architect as the Forest Park Middle School. The school is certainly worthy of being restored for continuous use as a school.