Built-in 1910 and designed by William B. Reid in the Classical Revival style, Chapman & Brooks were wholesale dealers in hardware, paints, oils, glass, brushes, mill supplies, woodenware, fibre ware, agricultural implements, and field and garden seeds". In 1905 Harvey Chapman leased a store at 71 Lyman Street. A rapidly expanding business enabled Chapman to build this six-story, steel, concrete, and brick block.
The Chapman & Brooks Block at 139-141 Lyman Street has been vacant and owned by the city through tax foreclose for a number of years.
The City has solicited several requests for redevelopment proposals but hasn't received a single qualified proposal.  It continues to consider further solicitation or demolition of the building.
Historic buildings have great potential to create unique places that help define a city and differentiate it from other places. There are many great examples of buildings just like this being repurposed for housing. In Springfield, historic places like Stockbridge Court and Silverbrick Lofts have been successfully converted from commercial and industrial uses into unique loft apartments. With the renovation of Union Station just blocks away from this site, there is potential for transit-oriented development in this area of the city that could bring new life for this previously industrial neighborhood.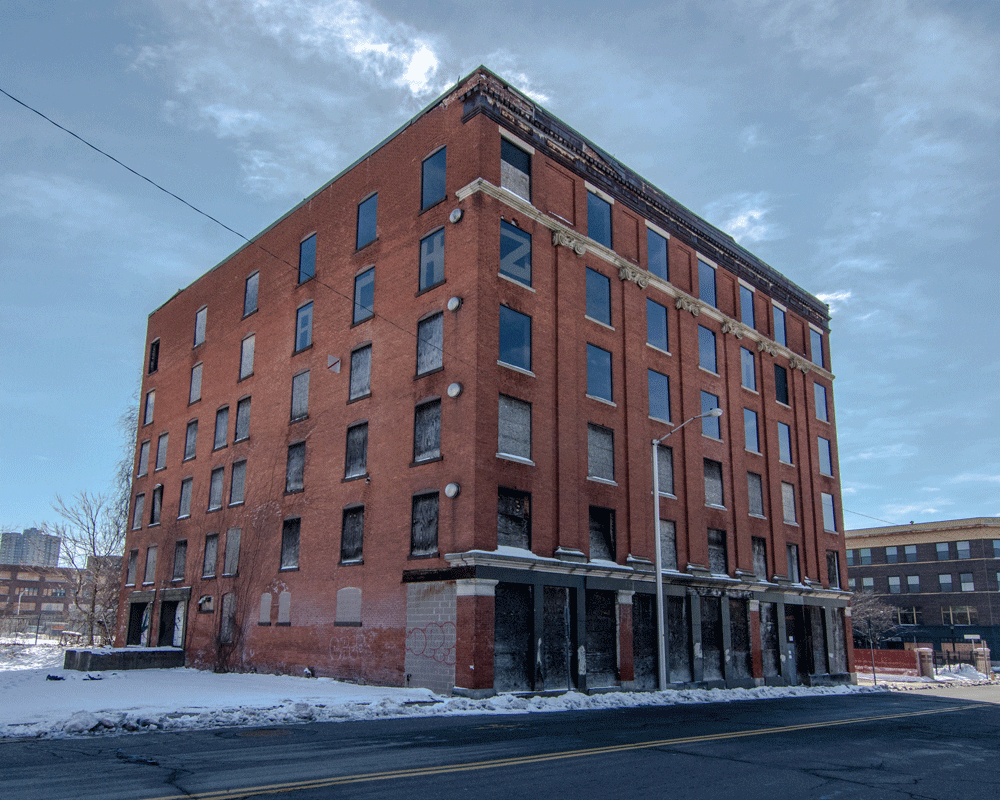 Chapman & Brooks Block in 1910