This is one of the oldest commercial buildings remaining in Springfield. It was erected circa 1830 for Elisha Gunn's store selling coffee, rum, molasses, sugar, and spices.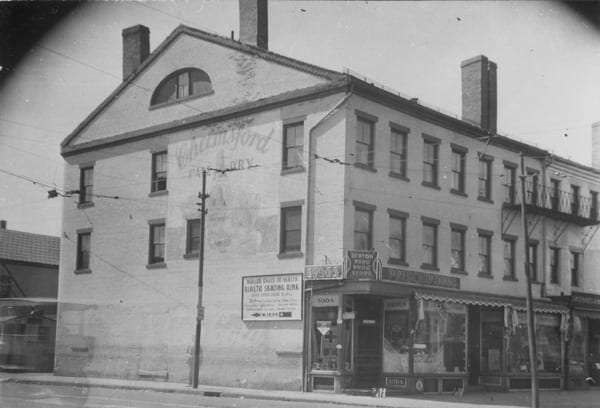 In recent years, the building was vacant and deteriorated. Its owner considered it for demolition for a parking lot. It was purchased by DevelopSpringfield, a local nonprofit which has renovated historic buildings. The condition of the building has been found to be far worse than thought, and rehabilitation costs have soared.
DevelopSpringfield will receive $250K of CPA assistance to stabilize the building. Work is expected to start this spring. A new roof will then be installed. Long-term rehab plans and reuse are still undetermined. Its close proximity to both Springfield Technical Community College and the STCC Technology Park make it a good site for a food service establishment.