This fire station was built in 1897 and designed by the local architectural firm of Gardner, Pyne, and Gardner. A northern addition, designed by B Hammett Seabury, was erected in 1906.  The station ceased operation in the late 1960s and was used for a workshop and storage space for city departments.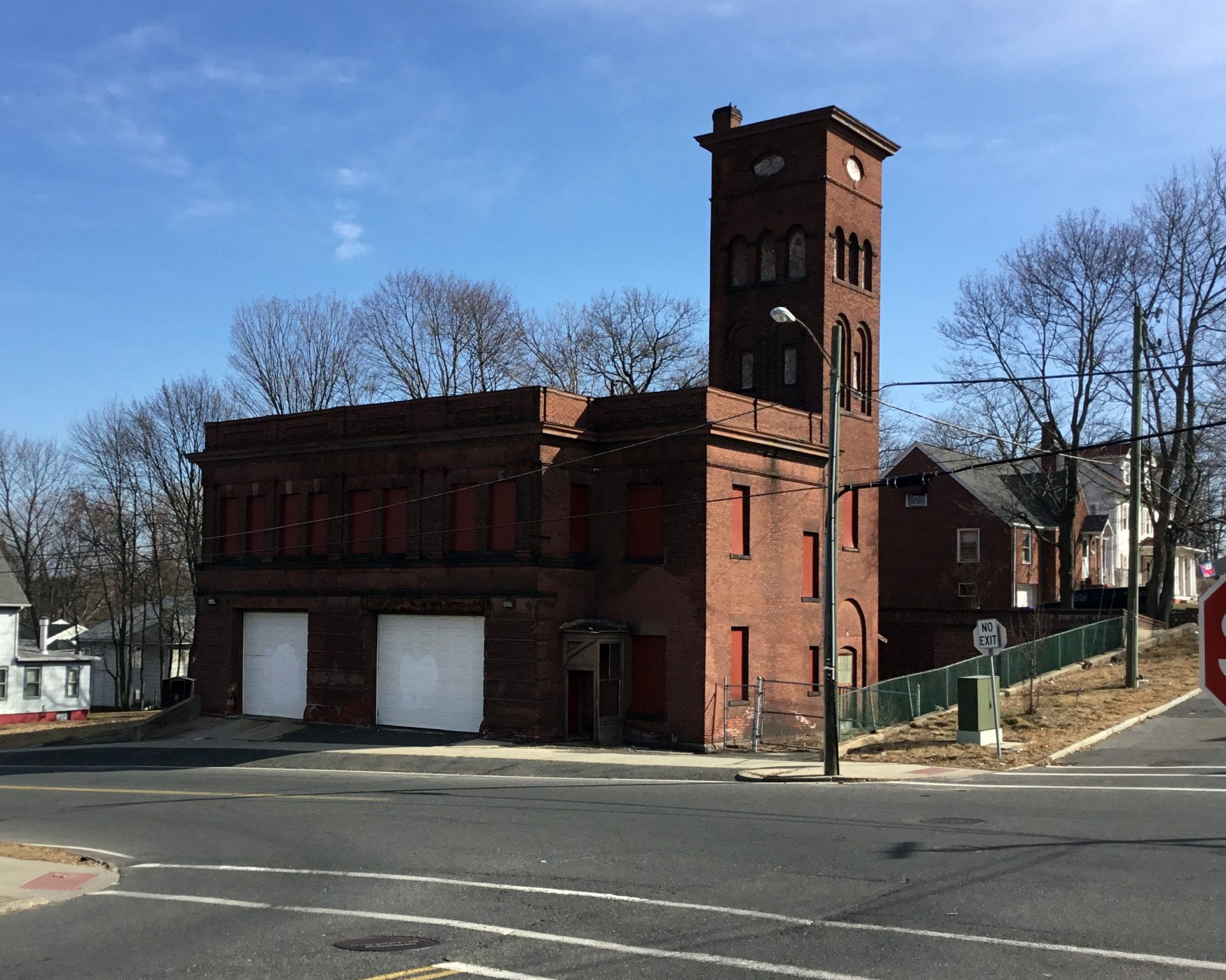 The property is owned by the City and has been closed for many years. The City offered it for sale several times without any redevelopment incentives. There has been no interest, and the building continues to age. The City has indicated that it is considering soliciting additional redevelopment proposals; the timing has not been determined. Demolition is not imminent.
This cavernous space is an ideal candidate for adaptive reuse, especially in the hands of an imaginative architect. Ground-level openings originally for tank trucks can be a place to innovate with glass overhead doors, while weight-bearing walls make for easy loft construction. There are many creative conversions of firehouses to community centers and loft-living residential or office units, that can serve as an inspiration to purchase and reuse this historic property. The Springfield Preservation Trust wholly supports the City's continued efforts to request proposals for the redevelopment of this property.