This 1930 Former Springfield Isolation Hospital is one of the largest Art Deco buildings in Springfield. It has been vacant for many years.  This 5-floor brick building with two main wings is set back from State Street.  Some of the historic features are the full long piers projecting past the roofline, patterned band below the roofline, and the impressive facade. Erected in 1930 -1931, the Isolation hospital was designed by the local firm of Kirkham & Parlett, which also designed the nearby Massachusetts Mutual Life Insurance Company.  It is one of the few surviving Art Deco buildings in Springfield.  Previously, this site has been used by the city from the 1870s as the Almshouse.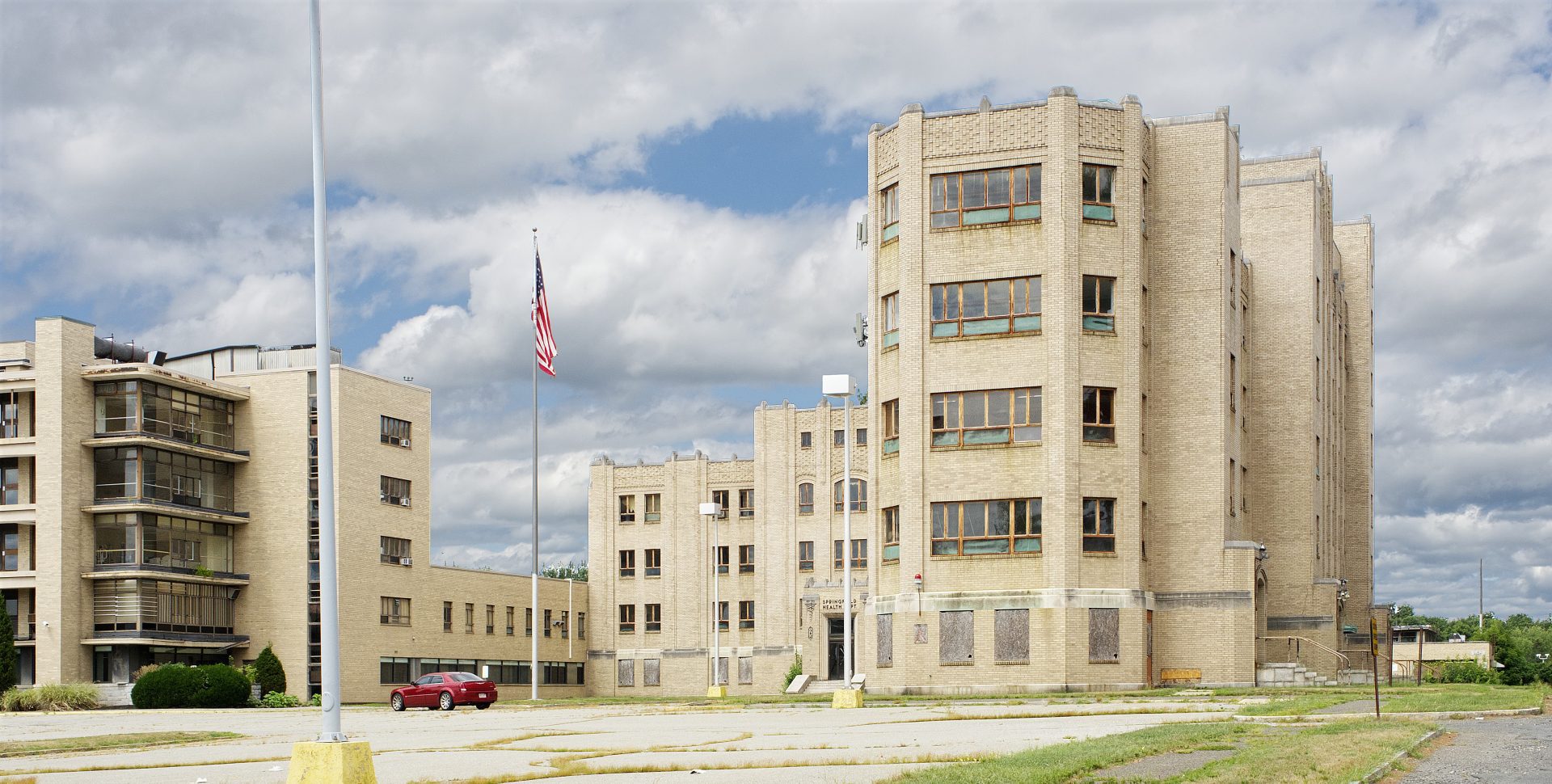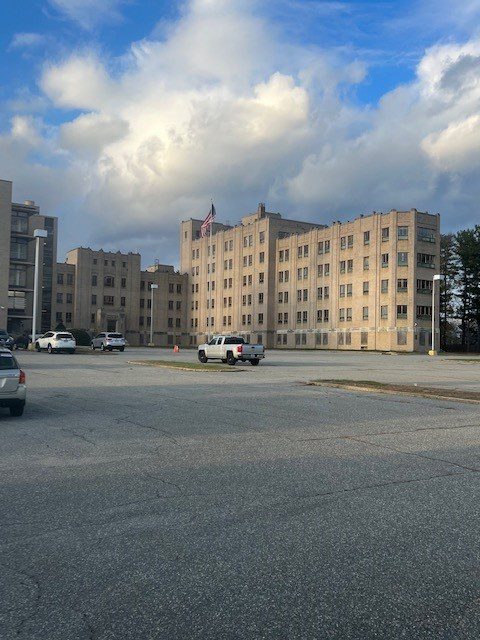 The zoning on this property was discussed and voted down by the City Council.  The mayor has a project in the works for this building, but it might involve demolition.  Online listings at https://www.loopnet.com/Listing/1400-1414-State-St-Springfield-MA/25777427/ and previously it was on Crexi.com indicated the potential for demolition.  Preferably preserved Building age in Springfield to be reduced city-wide from 100 years to 75 years. So, this would trigger a demolition delay for the Isolation Hospital Complex now. Currently the Massachusetts Historical Commission is reviewing the preliminary report on the Isolation Hospital and then it will go back to the Springfield Historical Commission to hopefully be  a local historic district.
No financial commitments for this building currently, but there are several programs to support the preservation minded developer.  Historic buildings have great potential to create unique places that help define a city and differentiate it from other places. There are many great examples of buildings just like this being repurposed. In Springfield, historic places like Stockbridge Court and Silverbrick Lofts have been successfully converted from commercial and industrial uses into unique loft apartments.  Other uses could be a medical building or business space.