Located at the corner of Worthington and Dwight Streets, the Underwood Building was named for the first tenant, the Underwood Typewriter Co. Designed in the Classical Revival style in 1916 by H.L. Sprague a Springfield architect that specialized in commercial and industrial structures. The ground floor stores were originally largely associated with the growing automobile-related sales industry found in this area of the city. The second story offices housed the Knights of Columbus until 1929 and the offices of the Eastern States Agricultural and Industrial Exposition (the Big E) between 1917-1949 during the construction of most of what is now found at the Big E grounds. Junior Achievement, which started as a separate branch of the Exposition was originally headquartered in the Underwood Building. The building relates nicely to the massing and proportions of adjacent buildings and helps define one end of Stearns Square and is an integral part of the Worthington Street streetscape.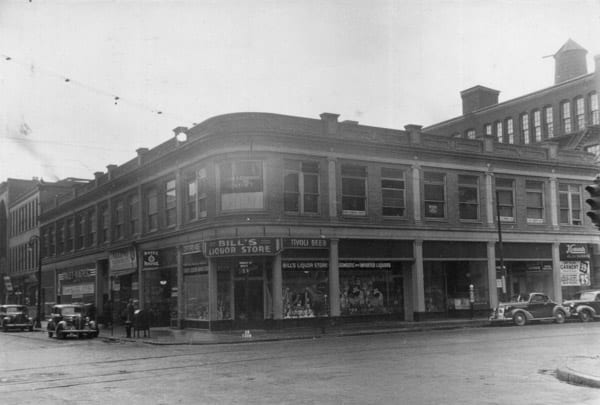 Underwood Building in 1939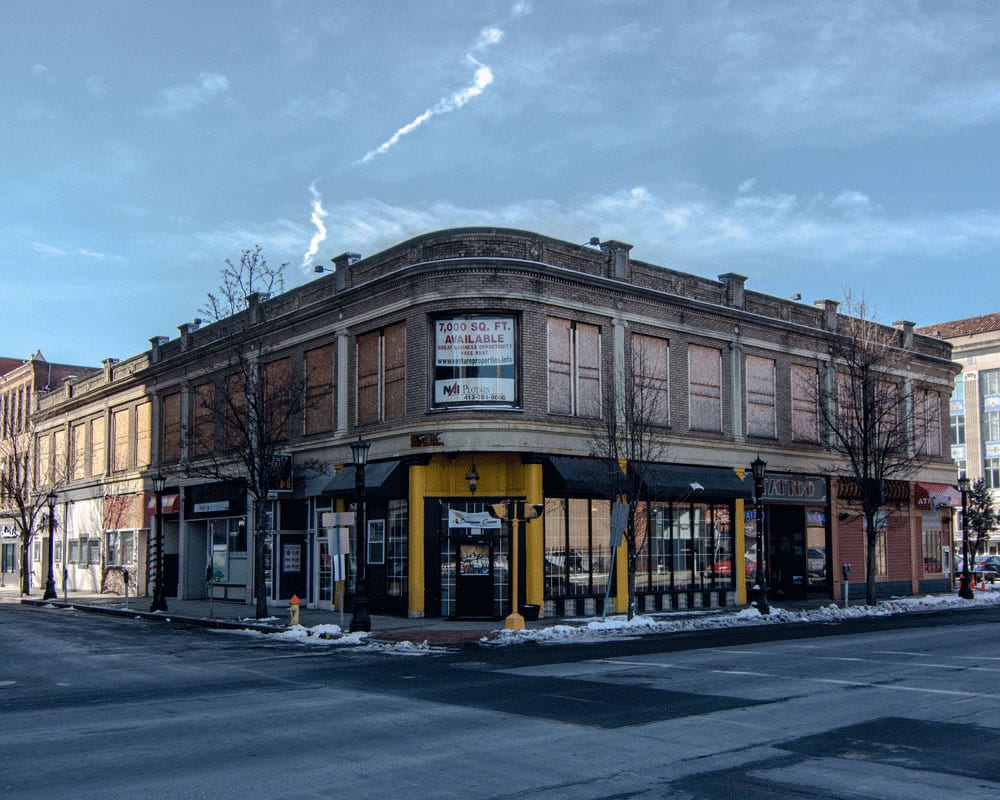 Underwood Building today, with damaged windows from a gas explosion
Currently, the property has not had any exterior maintenance for about 35 years and is falling into extensive disrepair.
This historic house with wonderful views of the Connecticut River and beyond would make a wonderful bed and breakfast.