The Historic Willys Overland Building is located at 151-157 Chestnut Street and was built in 1916 for the Willys-Overland Motor Company. It has been on the National Register of Historic Places since 1983 for its connection to Springfield's early automotive history. It is an important part of a collection of significant historic buildings near Apremont Triangle that includes the old YMCA building, the Hotel Kimball, the Tarbell-Watters Building, and the McIntosh Building (which won an award for its restoration after damage from a gas explosion).
The building had been neglected for many years and then was damaged by the November 2012 Gas Explosion. The owner at the time applied for a demolition permit in January of 2015, and the nine-month demolition delay law was implemented giving the Springfield Historical Commission a chance to create a local historic district. The Springfield Historical Commission moved forward with the process to create a Local Historic District (LHD) for the building. The Willys-Overland Local Historic District was created by a 12-1 vote of the City Council on July 20, 2015. The exterior of the 4-story industrial building at 151-155 Chestnut Street now cannot be altered without the approval of the Springfield Historical Commission.
Willys-Overland Building in 1939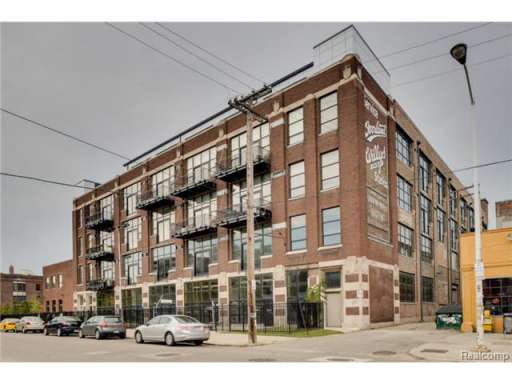 Willys-Overland Lofts in Detroit, Michigan
A developer, Davenport Companies of Boston, has purchased the building and has started renovations to construct 60 market-rate apartments with retail space on the ground floor. They are taking advantage of State and Federal Historic Tax Credits to help finance the project.